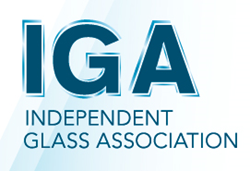 Scottsdale, AZ (PRWEB) April 27, 2015
The Independent Glass Association (IGA) is pleased to announce that GLASS.NET, the leading purveyor of automotive glass replacement leads, has joined the IGA as an industry partner member. Through this partnership, IGA members can gain access to the superior lead generation services offered by GLASS.NET.
GLASS.NET has the number one tool for online consumers shopping for auto glass replacement quotes. Shops who join the program get a steady flow of new customers while GLASS.NET finds and markets to auto glass customers for you.
"GLASS.NET is the leader in providing automotive glass replacement Internet leads and we are excited to harness its innovation and expertise to better serve IGA members," said Gary Hart, IGA executive director. "Their participation in the IGA's Industry Partner program will help the IGA build their platform of sales and marketing resources to better serve independent glass shops."
"Becoming an IGA Industry Partner and working with the IGA provides us with the opportunity to strengthen our marketing platform and showcase our Internet-driven consumer choice and independent glass shop sales solutions," said Stephan Westcott, general manager of GLASS.NET. "We look forward to supporting the critical programs and services the industry needs to survive in today's marketplace," concluded Westcott.
In addition to lead services, GLASS.NET will also be discussing its new national buying program that gives glass shop members the ability to order automotive glass at competitively discounted rates through leading auto glass producer, Pilkington. This program is integrated with the IGA Total Shop Management system, provided by eDirectGlass, allowing IGA members to look up and order parts at any time.
The IGA and GLASS.NET are hosting a webinar titled "Internet Sales and Lead Generation" that will be held on Tuesday, May 12, 2015 from 2:30-3:30 PST. The webinar is open to both IGA members and non-members and registration can be found at http://www.iga.org/events.
About the Independent Glass Association (IGA)
The Independent Glass Association (IGA) is the Core of the Automotive Glass Repair and Replacement Industry. The IGA is a community of people – independent glass shops, industry representatives, educators and technicians – committed to safety and proper repair or replacement of automotive glass. Through its direct members, affiliate state chapters, and associate members, the IGA is comprised of automotive glass repair and replacement businesses and professionals in the USA and ten countries who work with consumers and insurance companies to provide high-quality automotive glass repair and replacement services.
For more information about the Independent Glass Association, please visit our website at http://www.iga.org or call Gary Hart at 480-535-8650.
About GLASS.NET
Glass.net is the nation's leading online auto glass marketplace, empowering consumers with instant auto glass replacement quotes from independent providers of vehicle glass replacement services. Glass.net, through its auto glass network, provides consumers with instant auto glass replacement quotes from high-quality local providers. This allows consumers to compare, contrast, and select the one that best fits their needs. Glass.net's nationwide network of quality independent auto glass specialists offer free mobile service. The Walla Walla, WA-based company is a wholly owned subsidiary of Honex Interactive Industries, LLC.